Our annual trip to the pumpkin patch this year did not disappoint. We tried a new place this year...and it was adorable! Smaller than the massive place we have gone in the past, but so quaint and "country-ish", and perfect. And Ellie picked out the most perfect pumpkins! Four of them to be exact. Because she had to have a white one, and a yellow one, and a funny colored one, and a plain orange one...and her daddy is a sucker for his little girl! :-)
Okay, I guess I can see why he is such a sucker for her...look at her cute little hand resting on his leg. So sweet!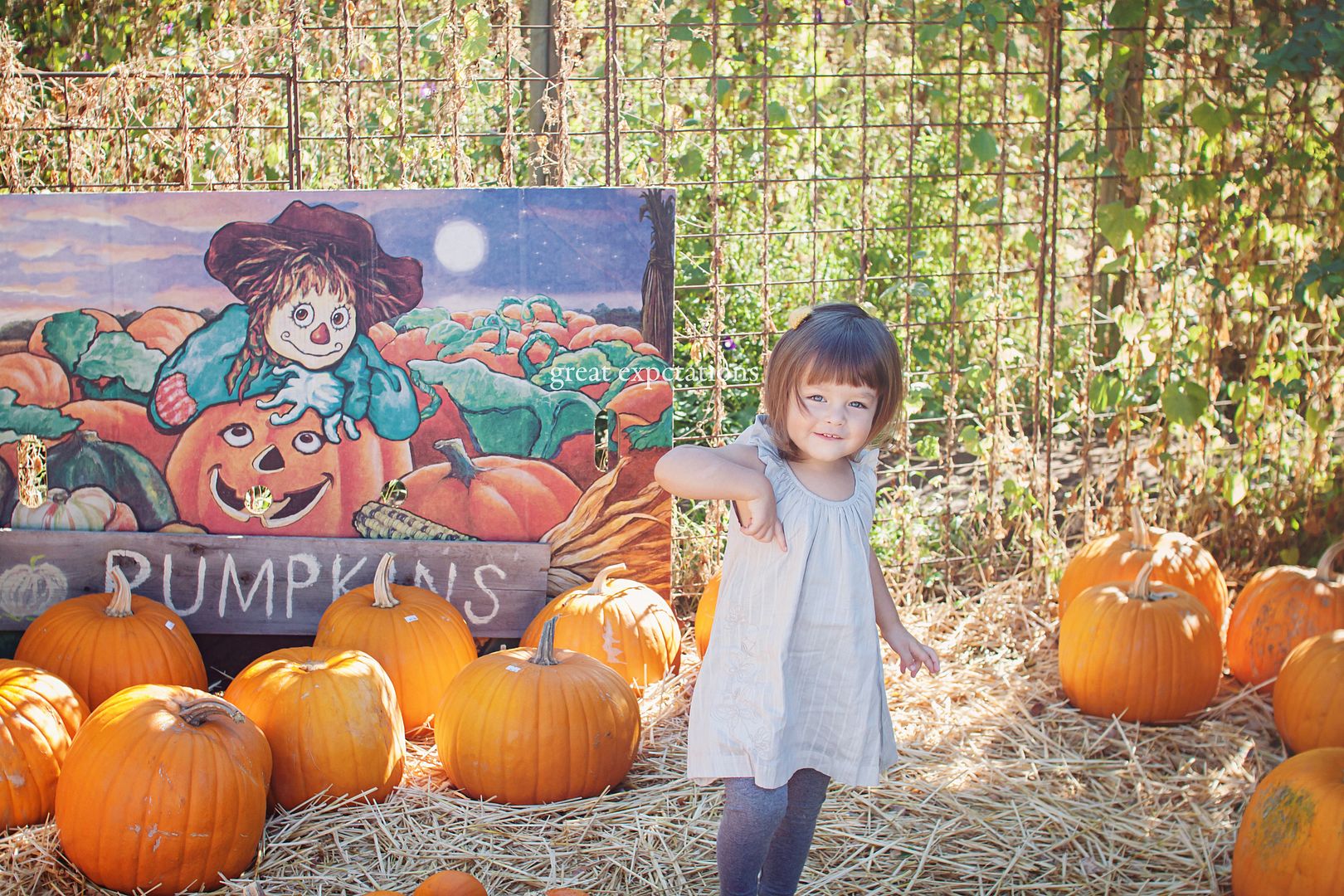 Picking her pumpkins carefully...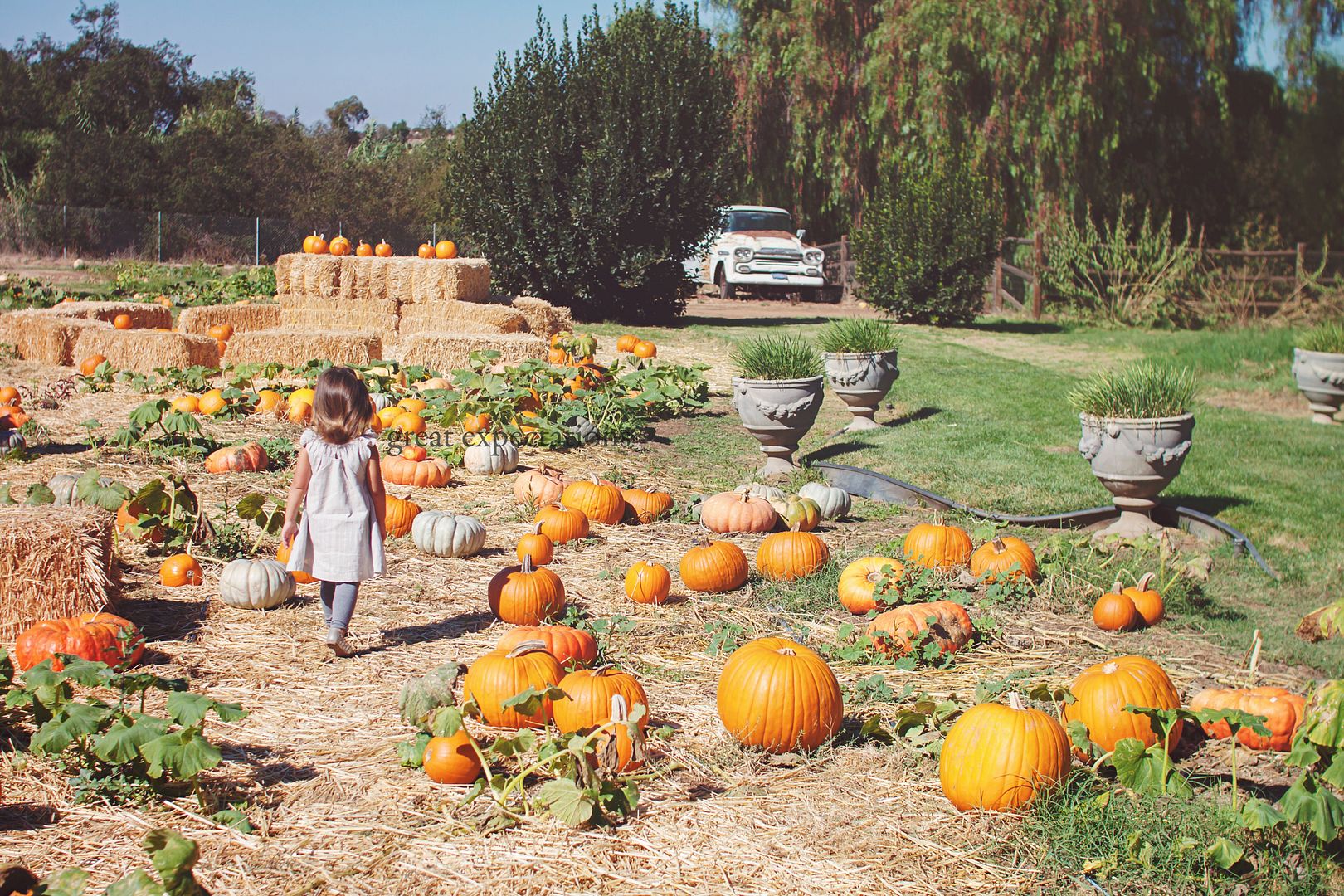 This just might be one of my favorite pictures of me and Ellie...her smile...her little hand holding my hand...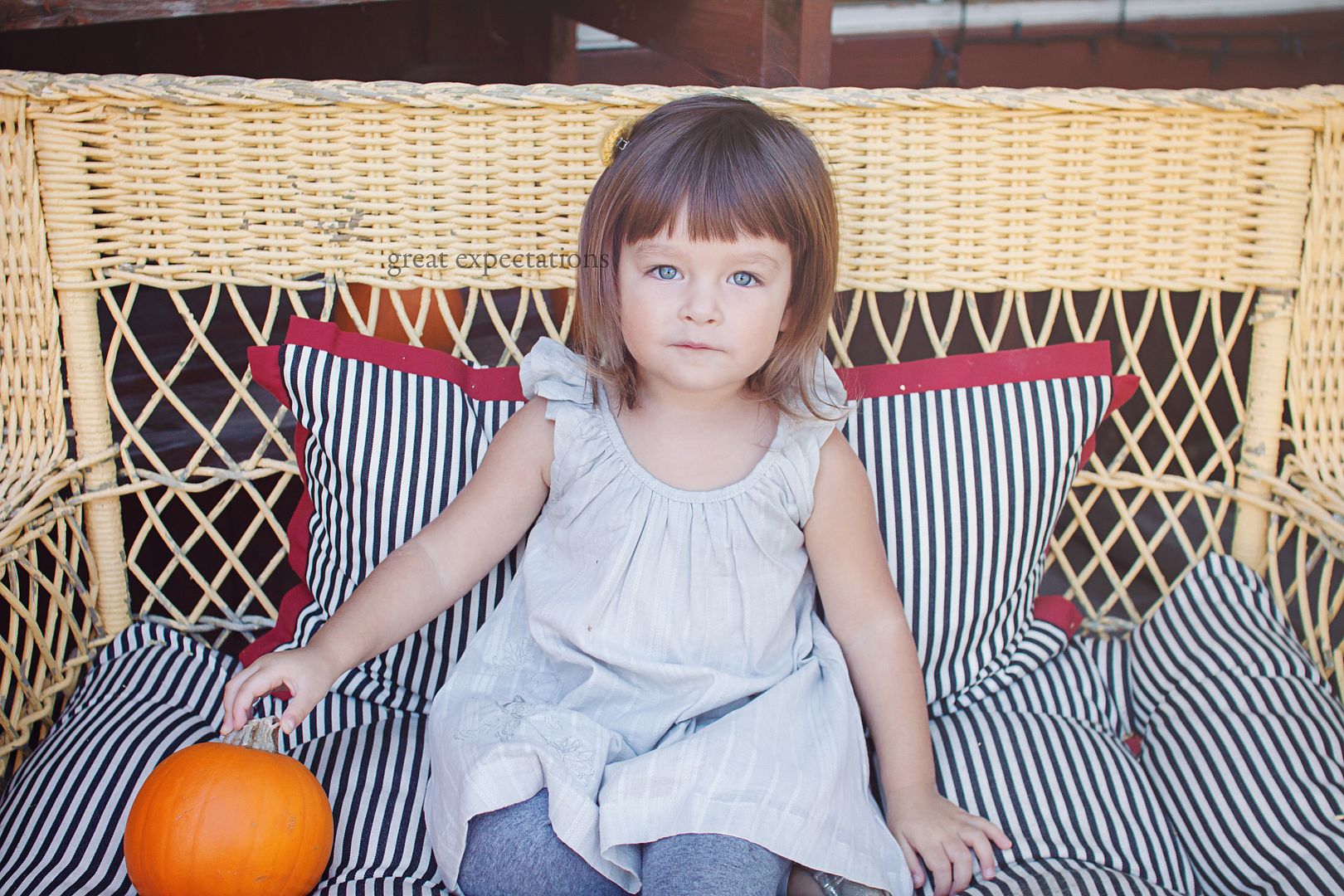 I think the carving festivities just might be happening this weekend! Let the Halloween fun begin!