Happy Monday everyone! I'm a year older now, which means I'm a year wiser right? Ha ha, we'll see about that one!
Today I'd like you to meet Jenna from
Mommy in Manhattan
. Jenna has the most stunning children, and they seriously get to do some of the most awesome family outings ever! One of the benefits of living in a big city, huh?
Jenna, and her husband, Dennis, and three beautiful children, Davis, Gwen, and Chloe (they are seriously stunning!). They live in NYC and absolutely love being spontaneous and fun! Jenna works as an esthetician and enjoys fitness and healthy living. She is even a certified pilates instructor! Her blog is all about their daily life in NYC and all of the fun happenings around them!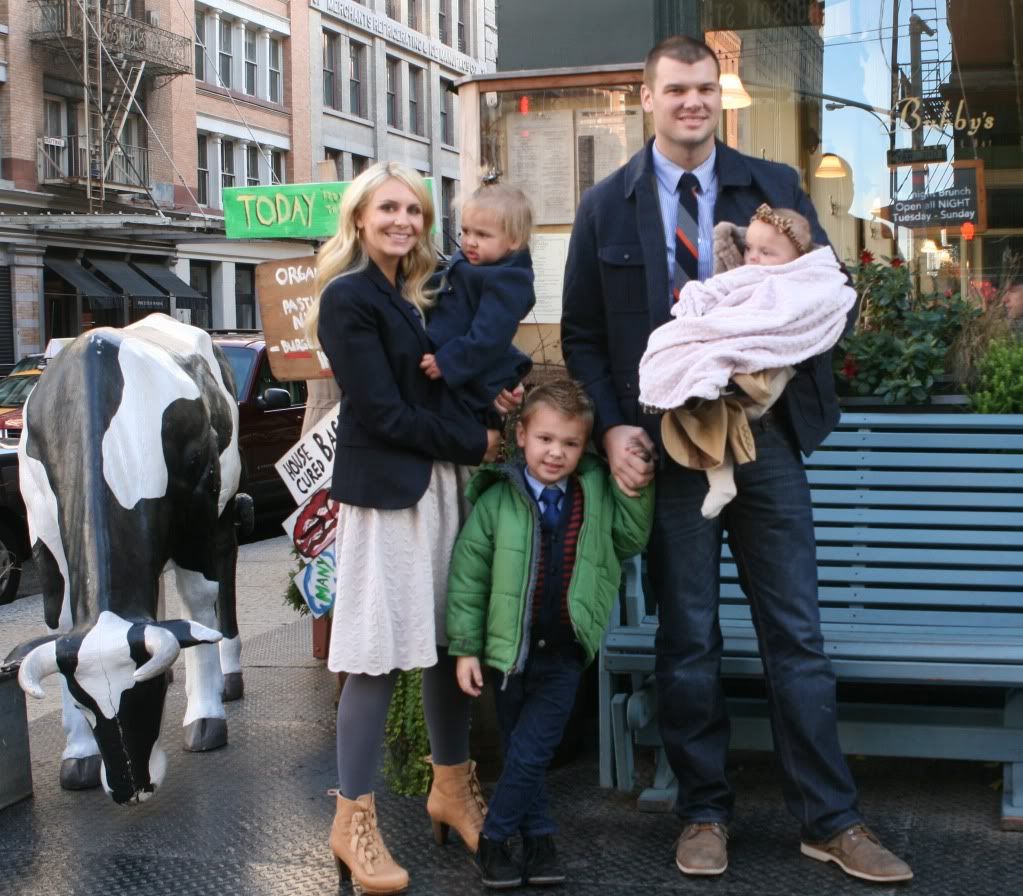 (Image credit Jenna)
Steak Salad
cooked lean sirloin steak strips, sliced thin
romaine lettuce
cherry tomatoes
sliced or cubed avocados
slivered almonds
feta cheese crumbles
For the dressing:
1/2 cup extra virgin olive oil
1/2 cup white balsamic vinaigrette
1 clove crushed garlic
1 tsp ground mustard
salt and pepper to taste
In a small bowl, whisk together all of the ingredients for the dressing. Once mixed, set aside and combine salad ingredients and drizzle with dressing.
(Image credit Jenna)




blog
and give her a great big thank you for this awesomely healthy, easy recipe!