The Riviera Maya is pretty amazing. Matt and I have actually traveled there a couple times before, and we thought it would be the perfect place to bring Ellie. And it definitely was! The weather was great...we did get one rainy day, but other than that the temperature was warm and the humidity was low. The water was crystal clear, and the sand was so soft...
Ellie was an absolute angel the entire trip, even on the plane. She is seriously a natural born traveler! We could not have asked for a more well behaved toddler. Not a single fit was thrown, not a single tantrum. The only crying she did the entire week was when she fell and got a "boo boo" (and come on, everyone cries when they get "boo boos" right?). She was so excited the entire vacation and it was so much fun to watch her discover everything.
Every day was spent playing in the water, and soaking up the sun. While we didn't really leave the resort to explore, there was plenty to do at the hotel to keep us busy. Trying to go out on planned excursions was just too tricky by the time she woke up each morning, and with her long afternoon naps (the sun takes it out of a little toddler, let me tell ya!) But no one was complaining...she was super happy with the pool and the beach at the resort.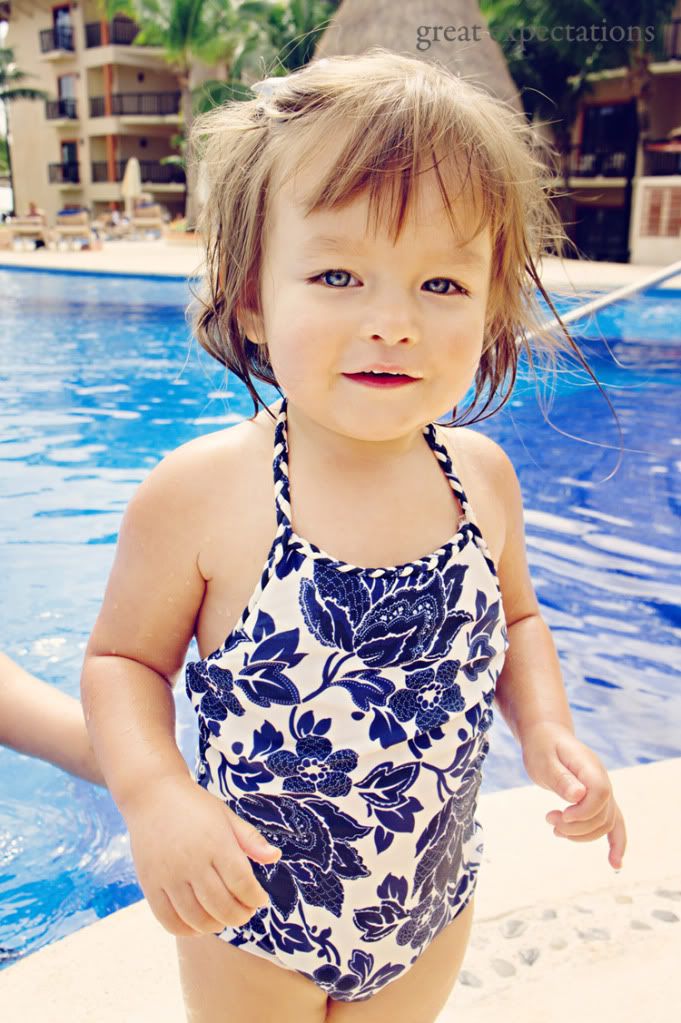 There was plenty of quality Daddy time in the water. Dads are just so much more fun than moms playing in the water aren't they??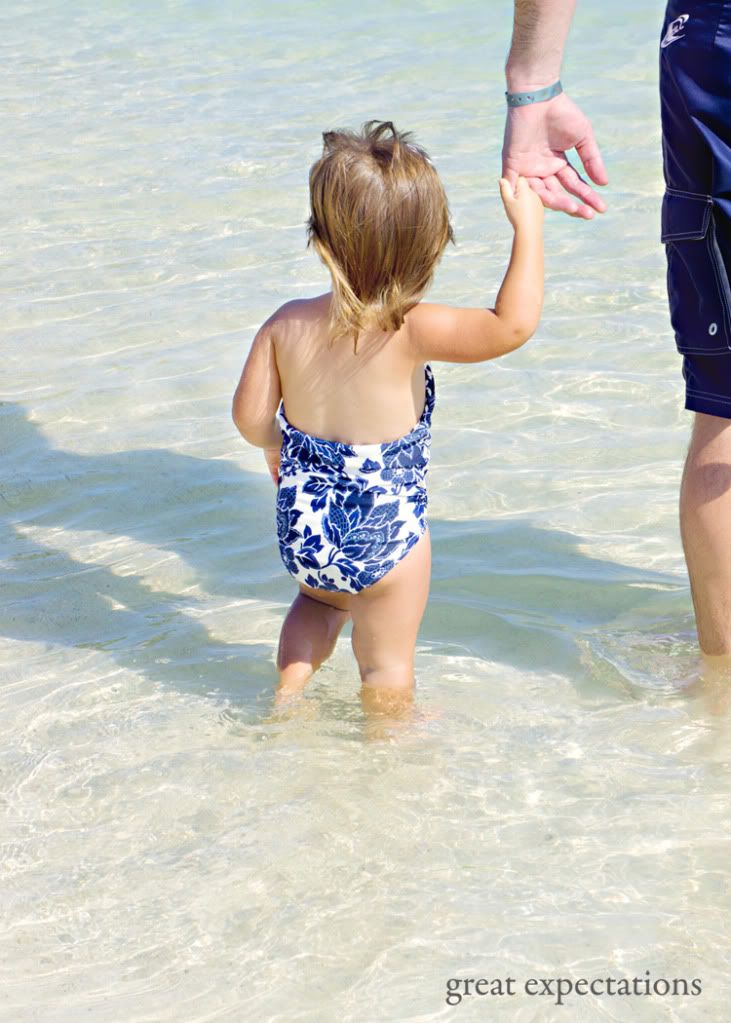 I absolutely LOVE the way she is holding onto her daddy's pinky in this picture...melts my heart.
We had a very nice suite, that had a separate living room for Ellie to sleep in, and a huge patio complete with a huge outdoor bathtub. Ellie got to take a bath outside every evening! The patio area was nice because when Ellie was napping, Matt and I still got to enjoy the fresh air and didn't have to be cooped up in the room waiting for her to wake up (did I mention how LONG she napped every day? Holy cow! 3.5-4 hours every single afternoon!)
The food was pretty good at the hotel. Definitely not the best we have had at a resort like this, but not horrible either. It certainly wasn't the healthiest food, and all three of us went on a vegetable and fruit binge when we got back home to cleanse ourselves! The mojitos however, were absolutely delicious and were definitely a staple during the day!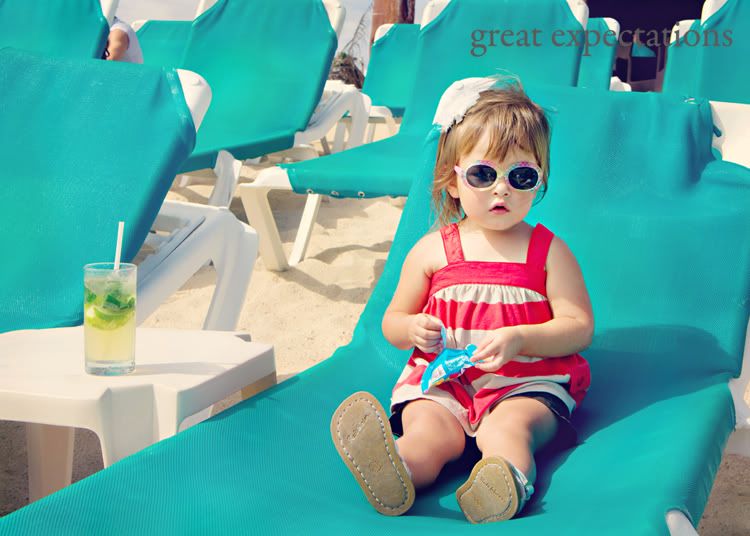 Ellie's favorite place was the lagoon. The water was so shallow and calm, and she spent hours sitting in the water playing with the sand.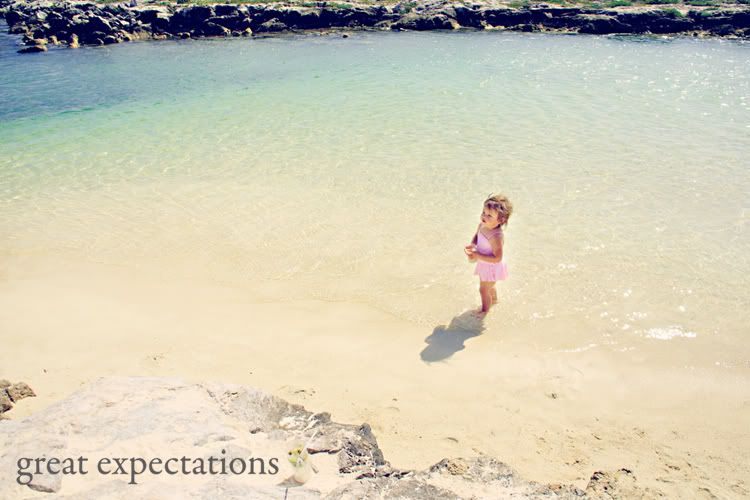 After five glorious days, it was time to go home and the flight home was a rough one. After loading the entire plane, they realized there was a mechanical issue, so we all had to de-plane and wait for over an hour for a new plane. Then, once we were finally in the air, there was some pretty gnarly turbulence and the plane actually got hit by lightning! I guess it's fairly common, but it sure scared the heck out of me! You could actually feel the plane vibrate pretty hard when the lightning hit, and all of the lights flickered on and off. By the time we finally landed at home, it was almost 11:00 p.m. and we had a very tired toddler. But even with all of that, she was still so well behaved the entire flight. We seriously could not ask for a better little girl. She makes doing adventurous things like traveling so easy!
It was an absolutely remarkable trip...definitely one of my favorites because of all the awesome memories we made as a family.
Ahhh Mexico, we hope to see you again real soon!