Hello, and welcome to another edition of my "quick recipe of the week" series! Today I am featuring Amy from
We're In for It
. I just recently found Amy's blog, and I am just getting to know her. But I have loved reading her posts and I'm excited to learn even more about her and her adorable family!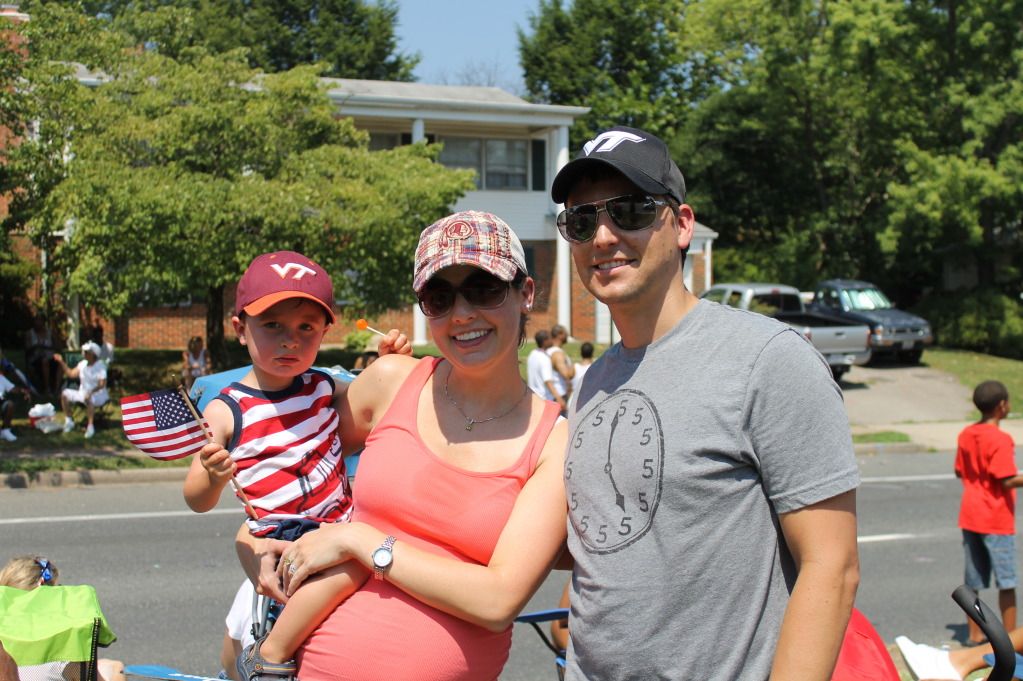 (Image credit Amy)
Amy is a 31 year old momma of 1... (2 in just 8 weeks). She lives in the the Northern Virginia area but grew up at the beach and she misses it terribly. She's a special education teacher 10 months of the year and a SAHM the other 2, and she wouldn't have it any other way. Amy is married to a fantastic man who's also the best Daddy! She currently blogs about her family, her kid(s) and life in general! She loves the Bachelorette, Big Brother and Breaking Bad. In addition to blogging, Amy loves to eat, read, and spend time with friends and family.
Kahlua Cake
1 package of Devils Food Cake mix
1 package of french vanilla pudding (3 oz.)
2 eggs
16 oz. sour cream (secret ingredient)
1/2 cup Kahlua
1/4 cup oil
12 oz. choc chips
In large mixing bowl, mix all ingredients at medium speed for 3-5 minutes. Pour into well greased bundt pan. Bake for 45 mins-1 hour at 350 degrees.
(Image credit Amy)
Yummy! This looks amazing! Drizzle some frosting over this and you have yourself a perfect dessert! Thank you so much
Amy
!