buck·et list
-noun
1. A list of things to do before you die. Comes from the term "kicked the bucket".
********
This is the second year we've created a summer bucket list.
Last year's bucket list
was a bit ambitious for the first year. It was fun trying to cross things off our list, but looking back on it, we weren't all that successful. This year we vow to get more crossed off the list. We're starting almost a month earlier, so maybe that will help!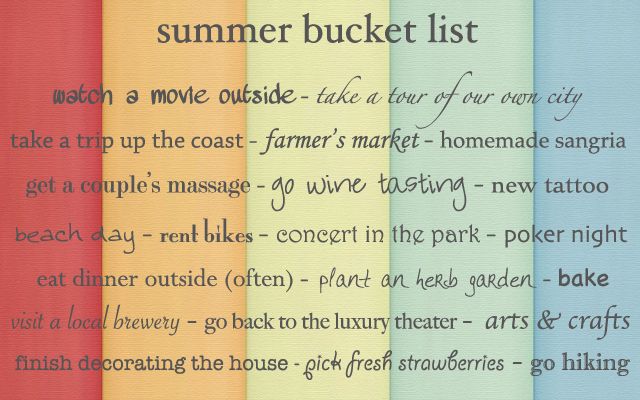 Here's to summer...my favorite season of the year! May it be filled with fun and packed with adventure and memories to last a lifetime!