So I brought home a little head cold from Mexico that is kicking my butt right now, so when I sat down to download and edit our vacation pictures, it all got a little overwhelming! Hopefully I'll have some more to post once I am feeling 100%...so this is just a little teaser!
Our trip was absolutely amazing! We stayed in a private villa in Puerto Vallarta, complete with a private infinity swimming pool, rooftop deck, outdoor living room and bar, and (drum roll please...this was the best part) a personal cook/housekeeper that cooked our meals, cleaned the villa, and even went shopping for us so that the place was stocked with our favorite foods before we got there. It was pure heaven! We've been to Mexico many times before, but we've always stayed at a resort (not a bad thing either). This was such a neat experience though because everything was personalized for us. Home cooked, authentic Mexican meals were cooked and served to us wherever we preferred to eat, homemade guacamole and margaritas were always in the fridge, and our awesome cook/housekeeper even went out to buy special food for Ellie since she is so darn particular about what she eats. It was amazing!
Here are some pictures of the villa, courtesy of the owner's website...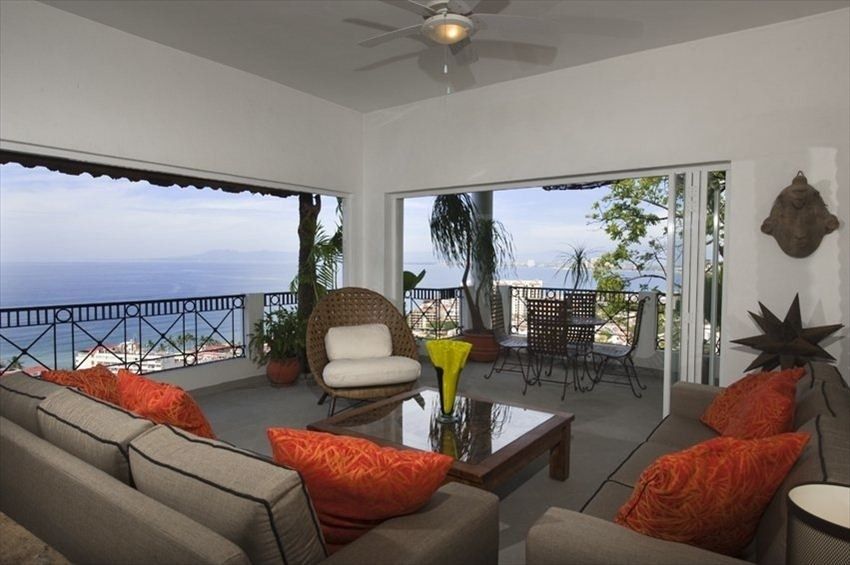 The living room had huge floor to ceiling glass doors that could be opened completely
to create an open air living room
Rooftop deck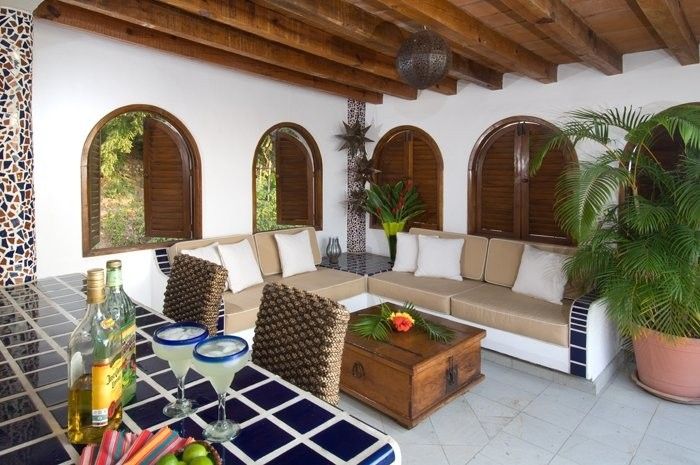 Outdoor bar and outdoor living area...we had most of our meals out here
The huge master bedroom
As much as we were planning to go into the main town, and explore, we actually only ended up leaving the villa once. It was just too tempting to relax and lay by the pool every day! Without my laptop, and with very spotty wifi in the villa, I found myself forced to do other things besides play around on my computer...like take naps, and read! (I
never
seem to have time to read when I am at home!). We all got a lot of sleep, and a lot of relaxation in! And of course, Ellie absolutely loved every minute of it. She is such a dream to travel with. She is always so good on the plane, and does so well in hotels or other houses when we are on vacation. All in all, it was a wonderful, much needed trip! We are already planning a trip back for next year!
Here are just a few pictures from the 300+ that I downloaded...I'll share some more with you once I am feeling better and have more energy to sort through them and edit them!
Ellie was in awe of the view from our villa. She kept telling us how beautiful the city down below was!
One happy toddler...(don't worry, the edge was much wider than it looks in the pictures. She was perfectly safe in the pool and was never in there alone).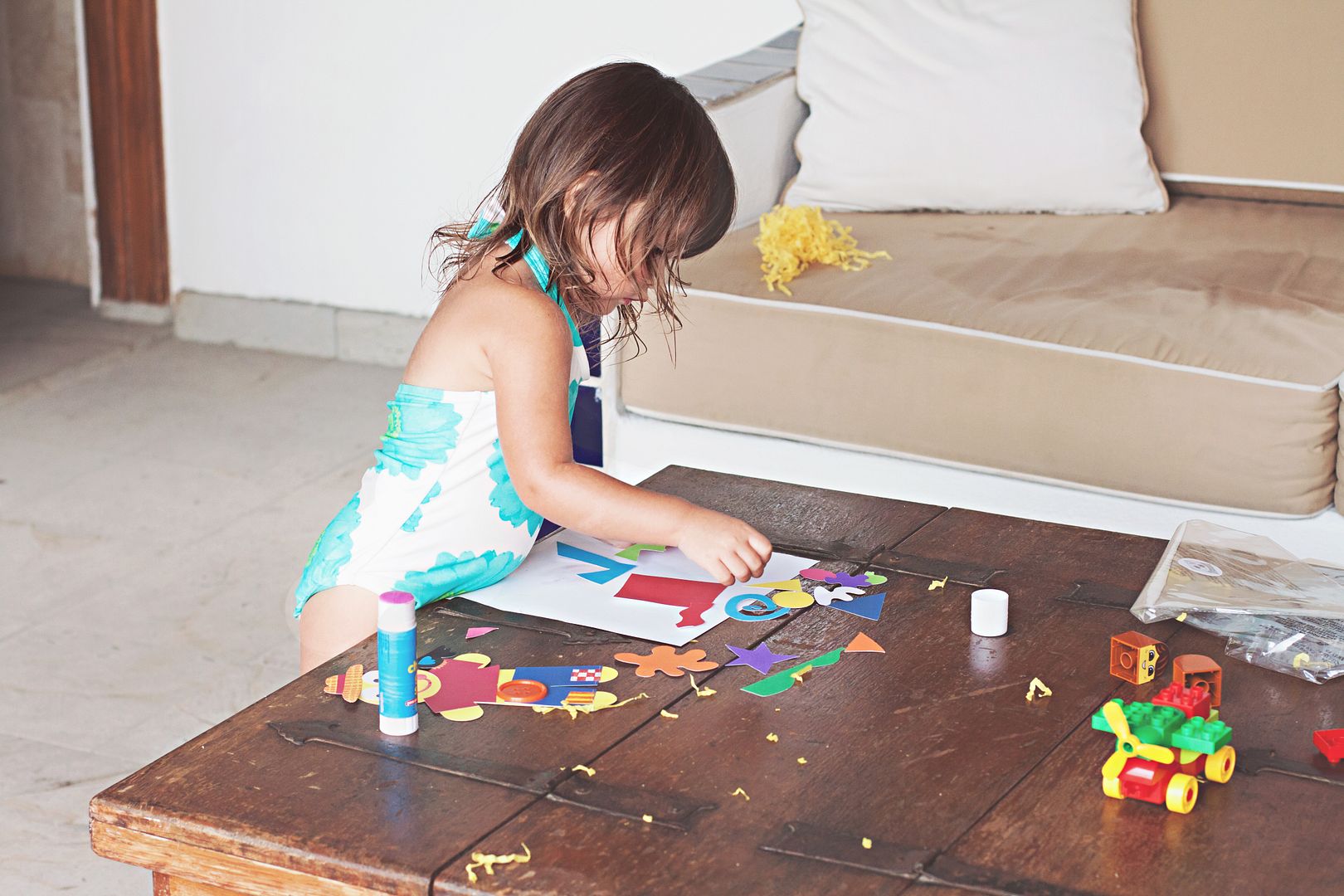 Even when she wasn't swimming she was so content and happy up on the rooftop deck.