If you haven't met
Melanie
yet, you definitely need to. This gal is awesome! If we lived closer, we would be absolutely inseparable...I just know it! She's definitely a true soul mate...a friend meant to be!
She asked me to guest host her weekly Finagle a Foto challenge, and I gladly obliged!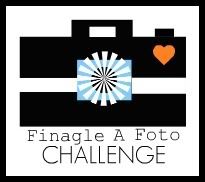 Take a trip over to her
blog
and check out this awesome photo challenge that I am guest hosting!