Happy Monday everyone!
We had a great weekend...but can I tell you how not excited I am about daylight savings?? Ugh! Let's face it...we really don't get an extra hour of sleep with a toddler in the house, and I hate how dark it gets so early. As much as I love all the holidays that winter brings, I'm not going to lie...I don't love the darkness, the cold weather, and everything else that comes along with this season.
Today, I am super excited to introduce you to Leah, from
Beautifully Molded
. Leah has a pretty amazing blog...the thing I like best about her?...she's so real on her blog. I absolutely love reading blogs that are about real, every day life! Leah loves to cook, (although she may not ALWAYS have the energy to). It's where she can be creative to her heart's content. She really would love for her family to enjoy more healthy options, so she tries to sneak in veggies whenever she can. She has three children and a husband that keep her hands full, and are the loves of her life!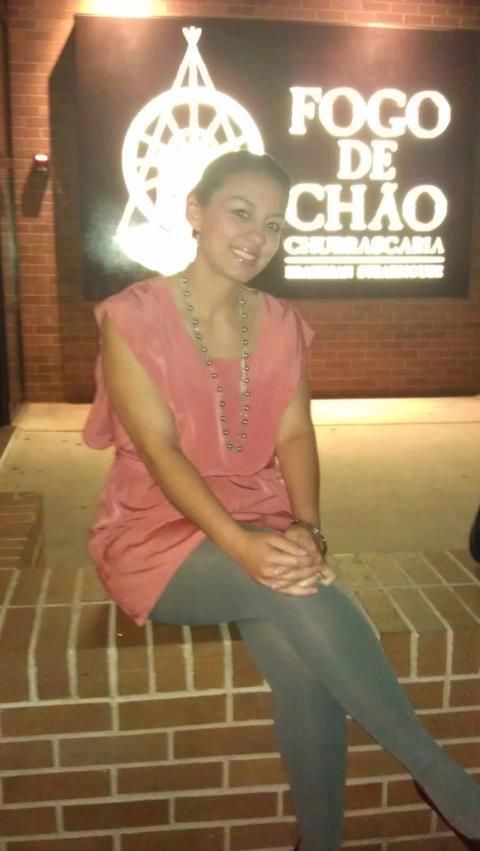 (Image credit Leah)
Lemon & Spinach Spaghetti Squash
1 medium spaghetti squash (a large one and will make about 4-6 servings)
2 handfuls of spinach
3 tbsps of lemon zest
olive oil
paprika
salt & pepper
Italian herbs seasoning
Parmesan cheese
chopped red bell pepper
Preheat oven to 375 degrees. Cut spaghetti squash lenght wise. Scoop up threads and seeds and set aside. Drizzle olive oil on spaghetti squash and season with paprika, Italian seasoning, salt and pepper to taste and rub into squash.Place halves face down on cookie sheet and heat for 55 minutes or until completely tender. Take out of oven and with a fork, fluff out the 'noodles' onto a large bowl.Chop spinach and toss with spaghetti squash. Zest lemon over spaghetti to your liking. Top with Parmesan cheese and serve with red bell peppers.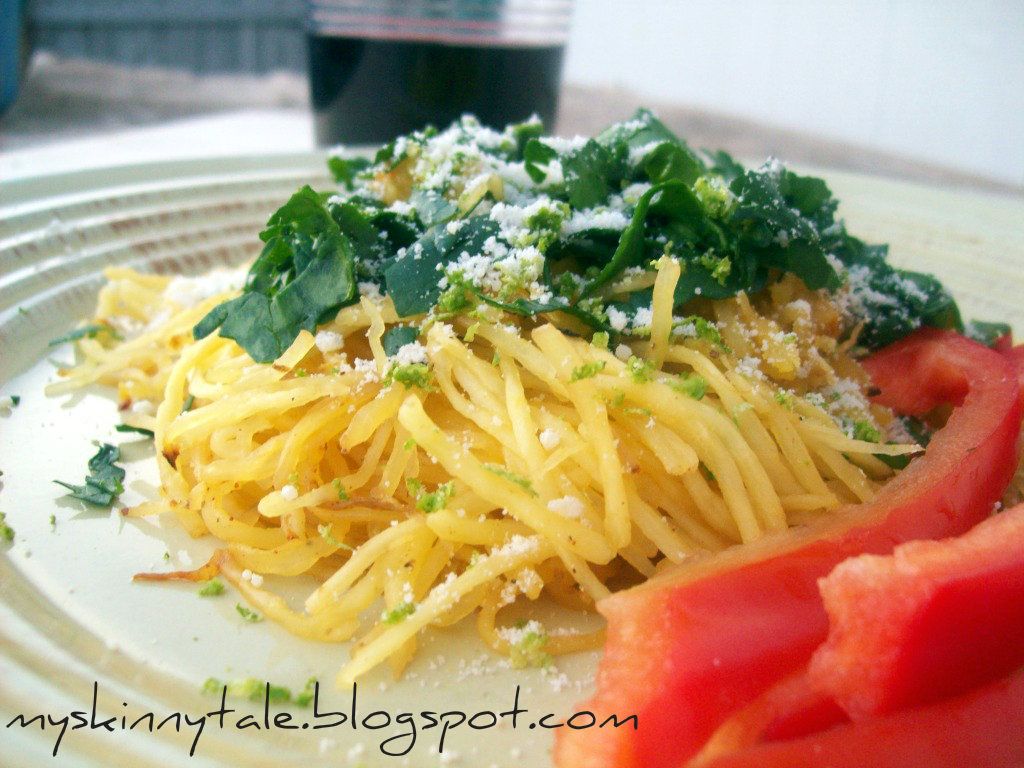 (Image credit Leah)
If you've never tried spaghetti squash before, you should know that's it's pretty darn tasty, so don't be scared of it just because it's squash. But you should also know, that as much as it looks just like pasta (it's uncanny really), don't expect it to taste just like pasta. After all, it
is
squash...(even though it has "spaghetti" in it's name).
Thank you so much Leah! This is definitely a great way to get our veggies in! Please go say hello to Leah and check out her
blog
. And try this recipe out...it looks so good!