My dearest Ellie-
One day, you will understand why we are working so hard to establish rules and boundaries in our house. One day, you will understand why we are the adults, and you are still the kid. One day, you will understand that if we just gave in and always gave you what you want, we wouldn't be instilling in you the traits you need to be a healthy, happy person that doesn't always need instant gratification. One day, you will understand that sleep is an important part of your development, both physically and mentally, and you will understand why we continually pushed and encouraged you to get your rest and sleep soundly. One day, you will understand that sometimes, a parent needs to be a parent and stand their ground. Not just sometimes, but a lot of times. It's our job to keep you safe, and healthy, and sometimes that doesn't always make you happy, but we are doing it for your own good. And yes, one day, you will have this same conversation with your son or daughter, and you will realize that your parents once said the same thing to you...and even though you swore you would never say the same thing to your kids, you will. Because every parent plays the same role in a child's life, and while some parents may differ with how they say it, we are all saying the same thing. Ellie, we don't say no to you to hurt you, or because we enjoy seeing you cry. It breaks our heart to see those tears. But Ellie, you
WILL
be a better person as you get older if you understand that you need to hear "no" once in awhile. That it's teaching you very essential skills in life.
But for now, my sweet girl, since you are only 3, and you don't understand any of this right now, we will keep seeing the tears, our hearts will continue to break, but we will continue forward...boundary setting, rule enforcing. And I promise you little one, you will be a better person in the end because of it...because of the effort we are putting into parenting you right now.
Keep smiling my little one...keep shining...and keep that strong, independent spirit that you have. It's causing a lot of heartache around our house right now, but I know I wouldn't have it any other way. I want you to be a strong, young lady. A spirited, young lady...but one that knows and understands rules and boundaries, especially when it's for your own good.
Keep smiling my little one...keep shining...and please always keep that fiery spirit, my little one...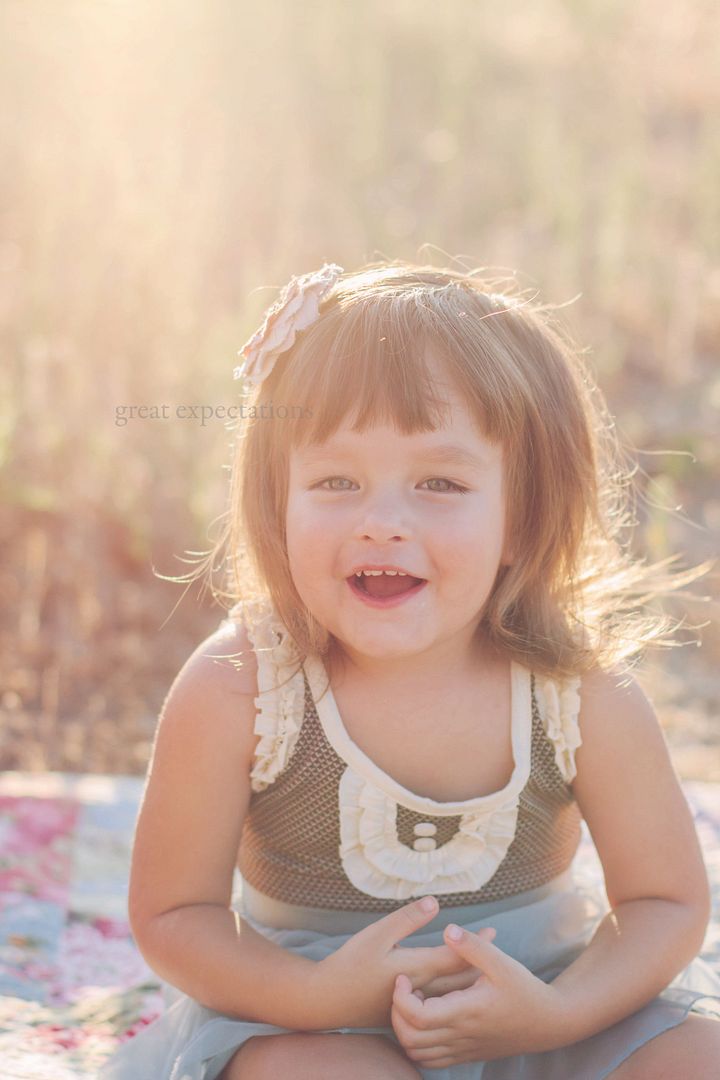 Image credit Nina S.