Just in case you didn't see this picture on my other
blog
yesterday, this is how we roll when momma needs to get some shopping done...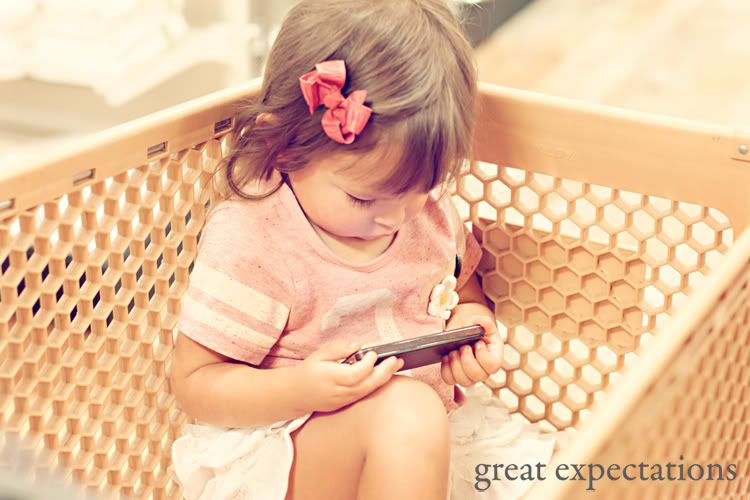 Yup, she's in the "unsafe" section of the cart...holding my phone, that currently has absolutely no case protecting it if it were to fall and hit the hard floor, shattering it to pieces.
Luckily, I trust my kiddo to stay seated in the cart (I promise, she's really good when it comes to things like that)...and I know that she will hold onto that phone for dear life. Because she totally understands that if that phone breaks, she will not be able to play her games on it anymore! It's the one thing she is so careful with!
Folks, that's just how we roll! Remember all of those "I'll never..." when you were pregnant? Yup, I do ALL those things I said I would never do. Because letting her watch videos and play games while I'm shopping makes momma and kiddo much happier! I just do what I can to keep the peace!