Hello, everyone! I hope everyone had a stupendous weekend! We had an "interesting" weekend...we got a crazy idea to attempt to potty train Ellie this weekend. Yup, the idea just came out of the blue...she hasn't even really been showing us signs that she was ready and willing or anything. It was as simple as this...we had no plans, so we decided to just bite the bullet and give it a whirl! We kept her at home in her "big girl princess panties" and figured we would see how it goes. I'll give everyone an update tomorrow on how it went (or is still going)!
For now, I would like you to meet Jamie who blogs over at a little blog called
Awesomely Awkward
(how great is that for a blog name?!) Okay, so it's not really a "little" blog...it's a pretty impressive, totally cool blog that I absolutely love! Jamie is a wife, a hard worker, and a online
jewelry shop
owner. She writes about her husband, her cat (whose furry marshmallow body is taking over her life), and all of life's awkward moments. She also throws in some fashion, recipes, and tutorials as well! She's sharing a crockpot recipe with us today and she's also got an amazing giveaway for you!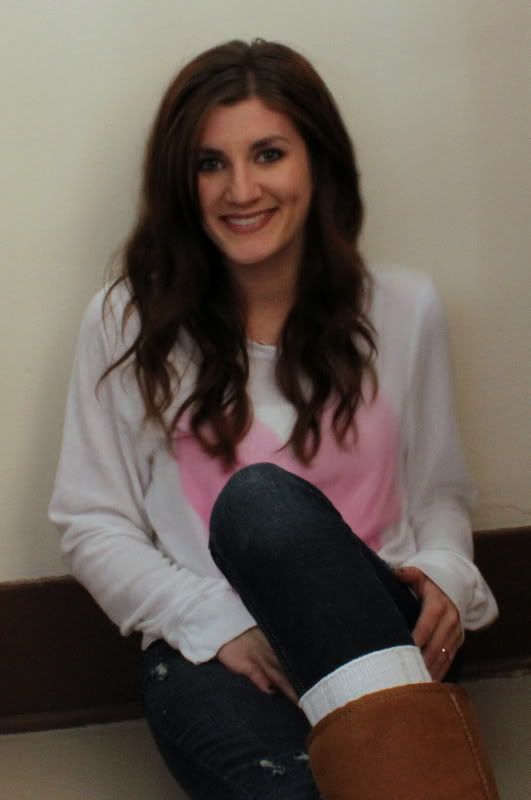 (Image credit Jamie)
Easy Cheesy Chicken
4 chicken breasts
1 can cream of chicken soup
1 can nacho cheese soup
1 cup chicken broth
garlic powder
salt and pepper
optional: frozen broccoli or other vegetables
Place chicken soup, cheese soup, and chicken broth in crockpot. Place chicken in the crockpot and season with garlic powder and salt and pepper. If using frozen vegetables, put them on top of the chicken. Cover and cook on low for 4-6 hours or until chicken is cooked thoroughly. Serve over rice or pasta.
(Image credit Jamie)
Now that's a great weekday recipe! Super easy with just a few ingredients. Thank you so much for sharing this recipe with us
Jamie
!
Now onto the giveaway! As I mentioned, Jamie owns an
awesome
online
jewelry shop
. She makes some really pretty designs...
She's graciously giving away a
$15
shop credit to one of you lovely readers!
1. Follow my blog and
Jamie's blog
, and leave a comment telling me you did so.
Want another few entries??
1. Follow Jamie on
Facebook
and leave a comment telling me you did so.
2. Follow me on
Facebook
and leave a comment telling me you did so.
3. Share this giveaway on Facebook, Twitter, or your own blog and leave a comment telling me you did so.
This giveaway will close on Saturday, March 18 at 11:59 p.m. EST and the winner will be announced next Monday on my -quick recipe of the week- post, so stay tuned and thank you
Jamie
for this awesome giveaway! Be sure to check out Jamie's other designs
here
!