I had a minor freakout over the weekend when I started getting a warning message on my beloved MacBook Pro that my "start up disk is almost full". A little investigation and some help from the wonderful IT company we use at my work, led me to discover that my laptop has been running with less than 1GB of hard drive space for a few months now. This is scary because the programs that I run, especially Photoshop and some programs I use for work, technically should not be running when you have that little bit of hard drive space left. At any moment, my computer could have crashed, and my hard drive would have been fried...meaning nothing recoverable! While I do back up all of my pictures on both a CD and an external hard drive, I definitely don't do it on a weekly basis by any means, so "many a pictures" could have been gone! Needless to say, I backed EVERYTHING up this weekend, and ordered a new hard drive to be installed ASAP! I can't really work on my computer or use Photoshop until then though :-(
Besides that, we had a great weekend! Lots of sun, good food, good friends...ya know, the usual stuff that makes me smile!
Friday night our friends had a babysitter, which is rare, so we took advantage and met them for dinner and drinks. As always, we had a fabulous time!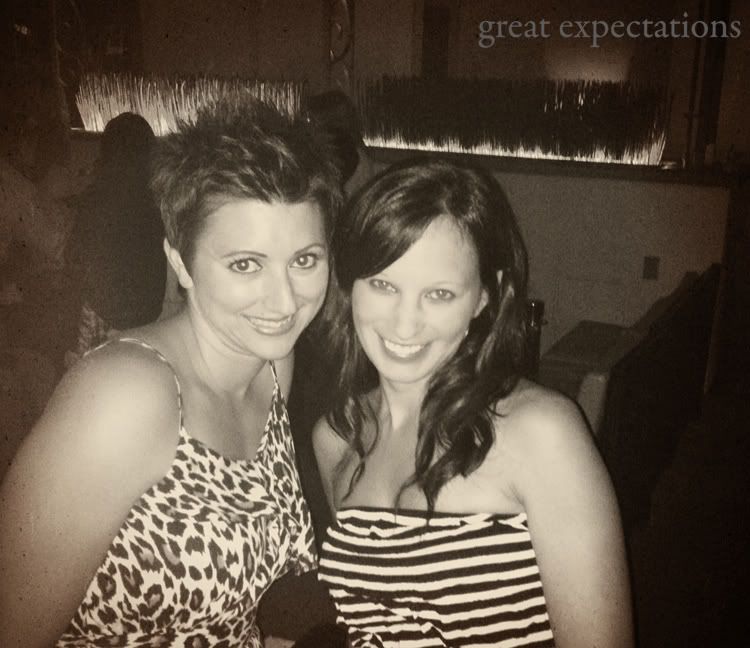 Lisa and I, all dressed up for a night on the town!
Saturday we played at the park and then did the usual "housekeeping" chores while Ellie napped. After she woke up, we took her down by the water and had a picnic dinner. So much fun! I love family time when we can do things with just the three of us sometimes. I took a lot of pictures, but due to my scary computer warnings, I was only able to edit a few. They are my favorite though! I so rarely get pictures of myself and Ellie together, and these are just too precious! I can seriously hear her "I'm being tickled" belly laugh just by looking at these pictures!
Sunday we hit up one of the many farmer's markets we have around our town. I seriously don't know why we don't do this every weekend! Ellie had so much fun looking at everything, and the produce was so fresh, and super inexpensive! Matt and I decided that we MUST get to a farmer's market at least every other weekend while the weather is still so nice!
So many beautiful flower bouquets...unfortunately, we didn't grab any this time around.
We did, however, take home some DELICIOUS heirloom tomatoes and some other fresh goodies!
One of the stands at the market had a random collection of rubber duckies for sale. Of course, Ellie had to play with all of them! We finally caved and paid the $2.00 so she could actually take one with her...but the little one doesn't quite understand "only one" yet. There were a few tears shed when we had to take some of them out of her hands, but she did end up scoring one funky rubber ducky when all was said and done!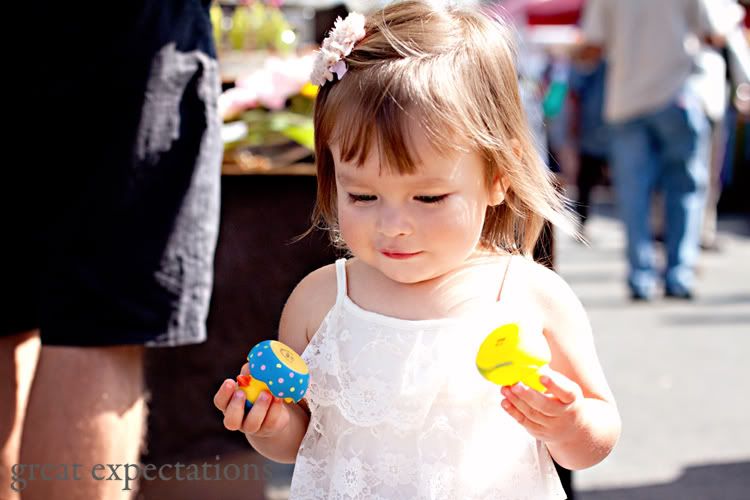 She seriously had to touch them all!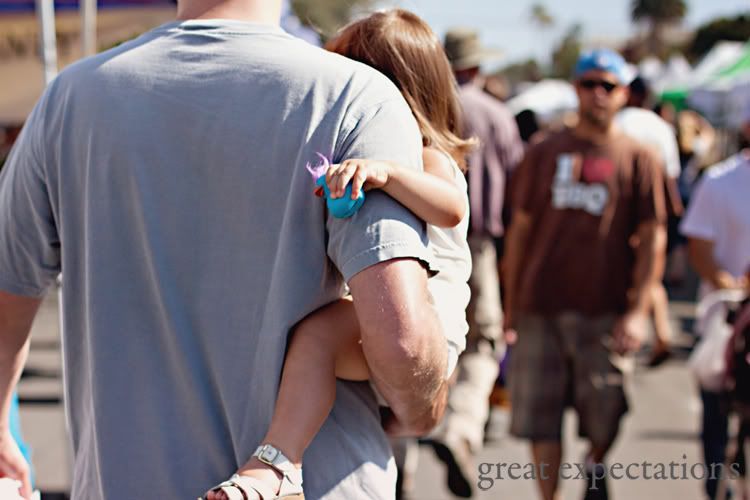 The one she finally ended up keeping!
What a great morning at the farmers market...did I mention the "to die for" red velvet cookies we picked up...YUMMY!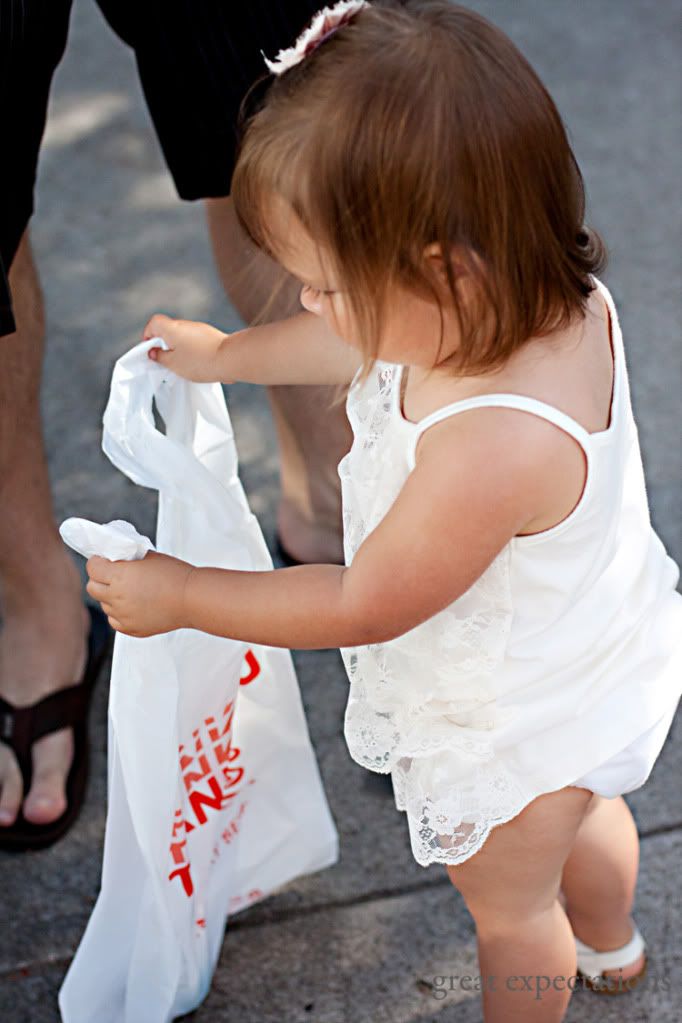 Ellie examining some of our farmers market loot!
We wrapped up our weekend on Sunday evening with the most perfectly cooked filets topped with bleu cheese and onion crisps and some heavenly scalloped mashed potatoes (thank you again Dwayne and Lisa)...all totally low fat of course...yeah right! But we did add in a healthy tomato and cucumber salad, compliments of the farmers market earlier that morning! Now I have to up the workout regimen this week, but it was totally worth it! All in all, another wonderful weekend!