Summer is slowly packing her bags...she hasn't quite left yet, but she's starting to prepare...why does summer always fly by so quickly?
Today I am so excited to feature this sweet blogging mommy! Amy from
Amy Day to Day
is a favorite blogger of mine!
Amy is a wife of five years and a mom to a beautiful 20-month-old girl. With those two roles, life can be a little busy, but she's a firm believer that we all need some thing, some time, or some space that is just for us. That's how her
blog
was born and she's having so much fun with it! Amy writes about her personal style, being a mom, and her every day life.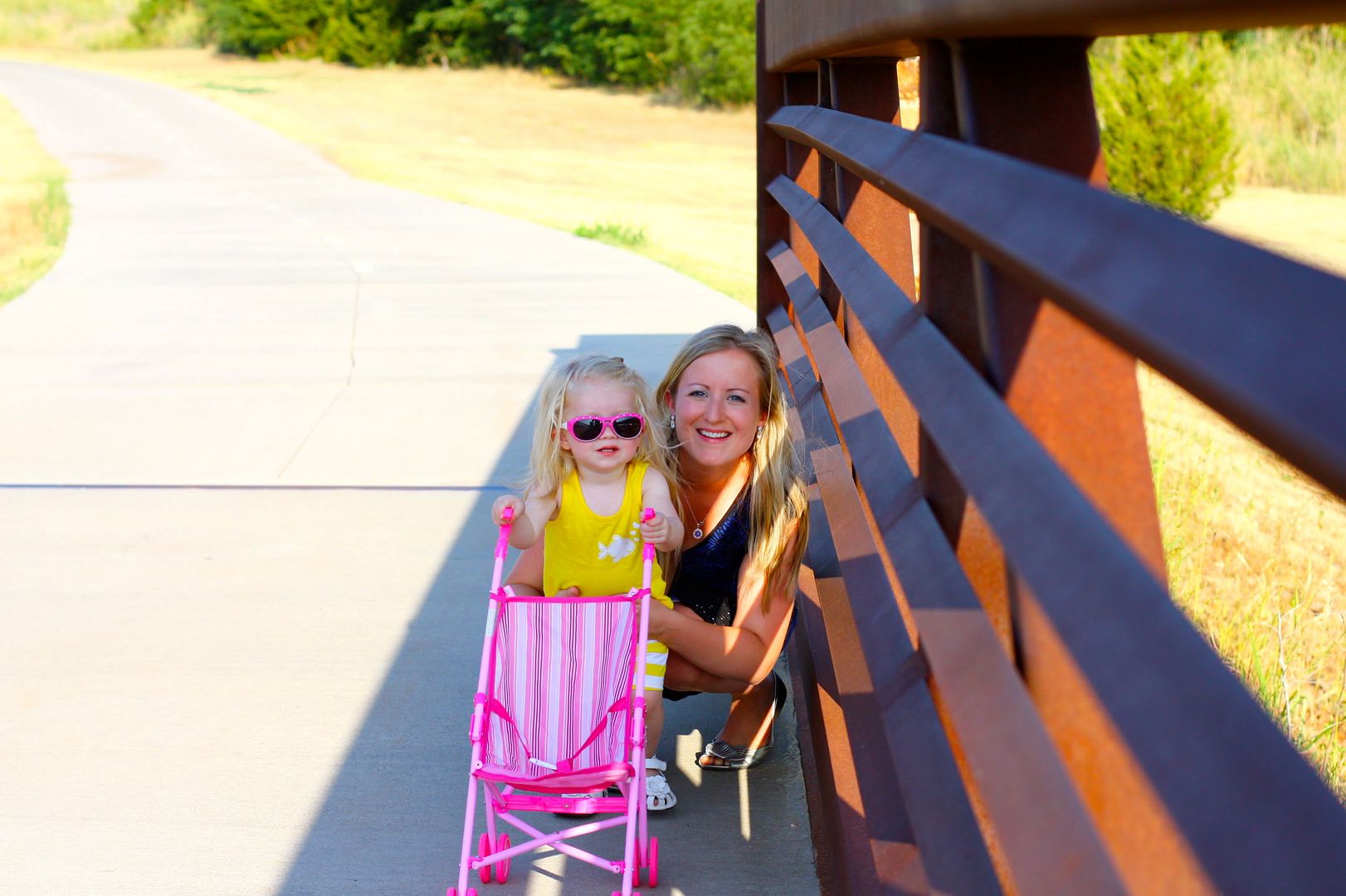 (Image credit Amy)
One thing that Amy loves to do is cook and this summer, she's found some amazing recipes via Pinterest. One of these is for Coconut Pancakes. She guarantees that your whole family will love them!
Coconut Pancakes
1 1/4 c. flour
2 tb sugar
1 tsp baking powder
1/2 tsp baking soda
1/4 tsp salt
1/4 c. shredded, sweetened coconut
1 beaten egg
1/2 c. buttermilk
3/4 c. coconut milk
1 tb butter
Combine wet ingredients and dry ingredients separately and then stir wet ingredients into dry. Stir until well-combined. Add the 1 tb melted butter to batter last. Heat pan or griddle to medium heat. Use a 1/3 c. measuring cup to spoon batter onto griddle. Flip when the top of the pancake is bubbling.
If you're going to make these pancakes, you MUST make this syrup to go along with them!
Buttermilk Syrup
1 stick butter
1 c. sugar
1/2 c. buttermilk
1/4 tsp baking soda
1 tsp vanilla
Melt butter on low heat. Add sugar and stir well. Pour in buttermilk and sprinkle the soda evenly so it won't clump. Stir until hot, but don't boil. Take off the burner and add vanilla.
(Image credit Amy)




(Image credit Amy)


Thanks for sharing your yummy breakfast recipe Amy!
Make sure you go check out her blog! You'll love it!