...with Mickey Mouse!
We took Ellie to Disneyland for a 4 day family vacation to celebrate her birthday. We had a blast! A lot of people told us that she was way too young to go, and that she wouldn't remember the trip at all. Maybe she won't, but I am so glad we went. It was so much fun...with one little hiccup...
...we woke up in the hotel room Thursday morning to find a very sick little girl. Ellie NEVER gets sick. She has my immune system...strong. It also helps that she isn't in daycare yet, but she has maybe been sick twice, yes only twice, in two years. Well, we'll make that three times, because she woke up on Day 1 of our Disneyland trip sick, sick, sick. Runny nose, stuffy nose, coughing, and just plain miserable. We took the chance and took her to the park anyway, and she actually did pretty good. She was clingier than usual, and I'm pretty sure I no longer have feeling in my left arm from carrying her around the entire park, but she was a trooper, and she had a lot of fun. We only did a few hours at the park on Day 1, and then brought her back to the hotel to nap and stay quiet and warm the rest of the day. We made sure she got a lot of liquids and good, healthy food, and by Day 2, she was much better. By Day 3, you couldn't tell she was sick at all!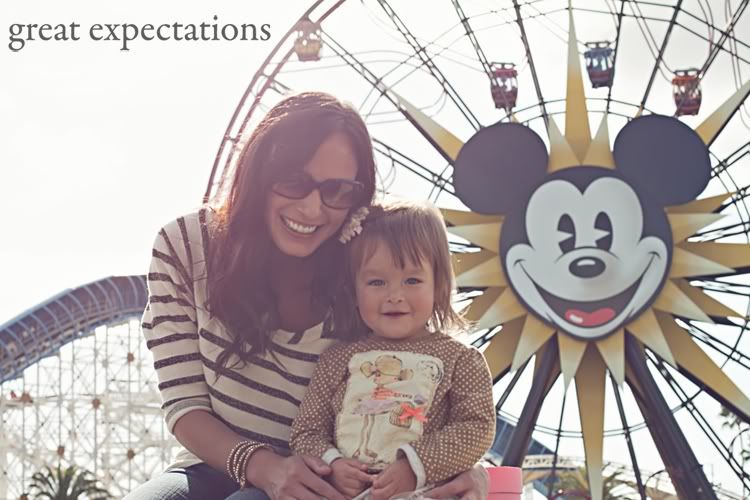 Let me tell you...you never realize how fast and "scary" some rides at Disneyland are until you ride on them with a two year old! We took her on "Mr. Toad's Wild Ride" thinking since it was in Fantasyland it would be safe for a toddler...turns out, it goes much faster than I ever remembered, and turned pitch black in some places, and was actually kind of scary! Poor Ellie started crying like crazy...it totally scared her! Parent fail huh? Sorry sweet girl!
She absolutely loved "It's a Small World"!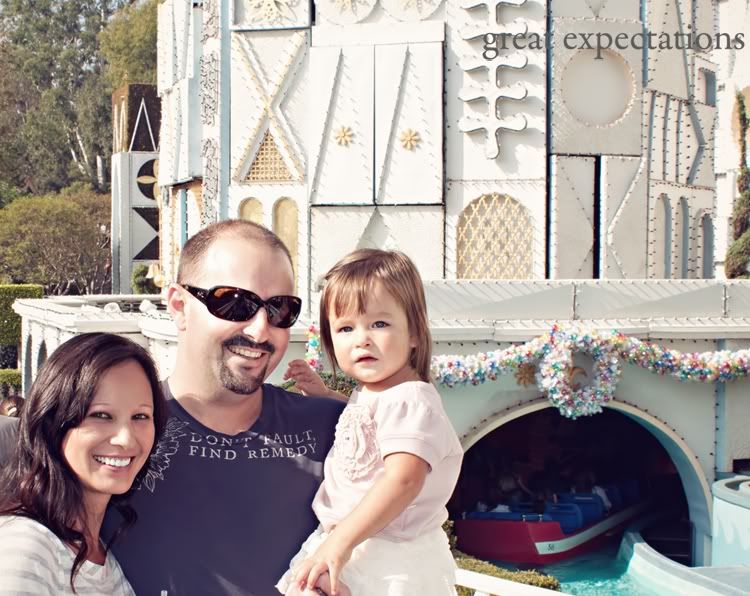 I will never forget the smiles we got out of her, and the absolute wonder we saw in her eyes! She took it all in, and loved every minute of the entire trip!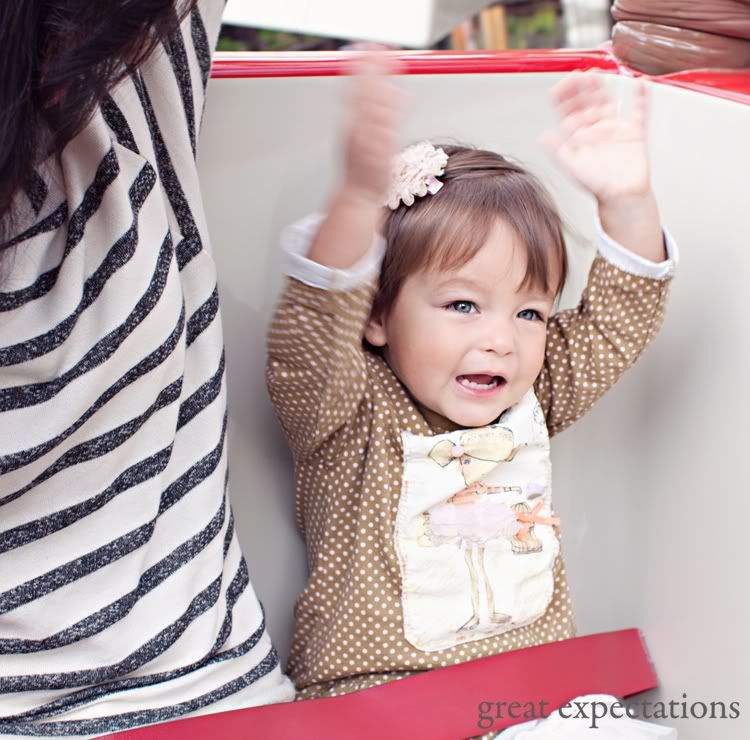 We even got to meet up with my sister and my cute nephew for part of the trip. He loves Disneyland too!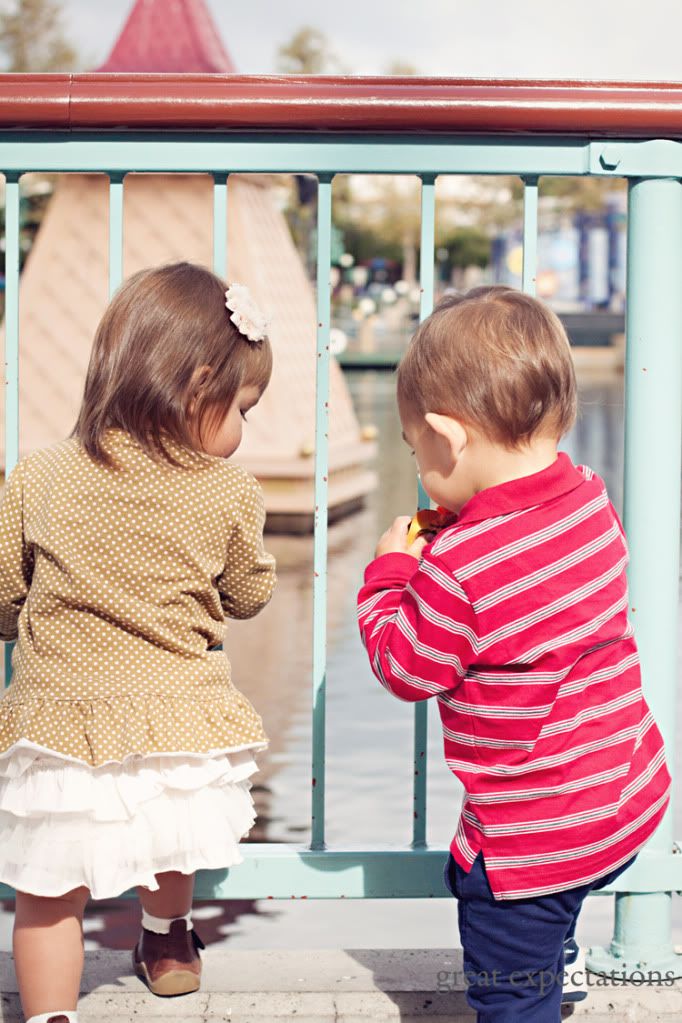 I'm not going to lie and tell you it's exactly easy traveling with a toddler. As well behaved as Ellie is, traveling with her still requires planning around her naps, her bedtime, and her meal times. We spent a lot of time in the hotel room waiting for her to wake up, we had to pack tons of stuff for her, and I definitely had to lug around a backpack full of snacks and drinks for her every day...but it was worth every minute. The memories we made were amazing, and even if she doesn't remember her first trip to Disneyland when she gets older, Matt and I always will!