First of all, I want to send a great, big Happy Birthday out to my gorgeous friend, Melanie, from
Happy Jax
. Melanie and I really click, and I love being able to chat with her, (even if it is always through email or our blogs!) She is such a sweetheart and I really love her. I just wanted to wish her a wonderful day today!
Now, onto the infamous Santa pictures! I'm so glad we started this tradition of bringing Ellie to sit on Santa's lap. It's amazing to see the difference in her pictures!
We started when Ellie was only 5 weeks old, in 2009! How adorable was she? You can barely see her in Santa's beard and santa suit...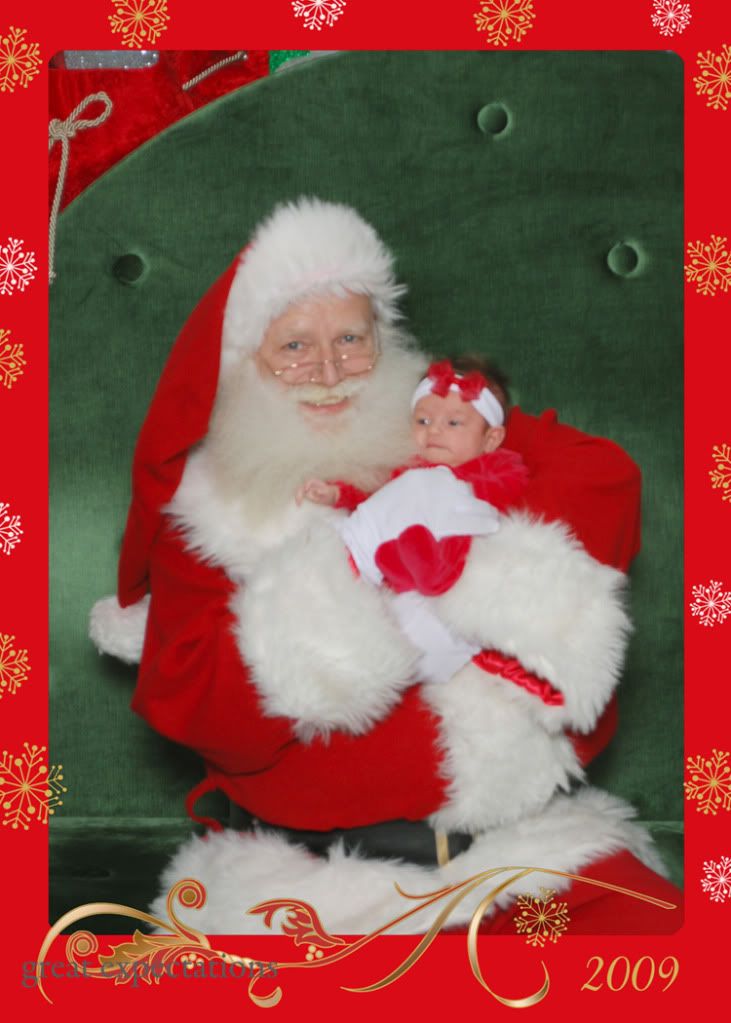 One year later, 2010...Ellie was in her "separation anxiety" phase. Well, I guess that's actually kind of an understatement. Let's just say, she was scared of everyone and everything she didn't know very well. We knew it was going to be a disaster, but hoped for the best....yeah, well, the exact instant we set her on Santa's lap, she started screaming. It was actually kind of funny, the mall photographer didn't know what to do, and finally Santa asked her (in the sweetest Santa voice ever), "Aren't you going to take the picture?" This is what we got...
And what a difference one more year makes...this year she was excited to see Santa. She understands who Santa is and of course knows that he is involved in bringing her presents! And she has been slowly but surely getting over her "shy" thing. So one year later, we got this gem, and I absolutely love it!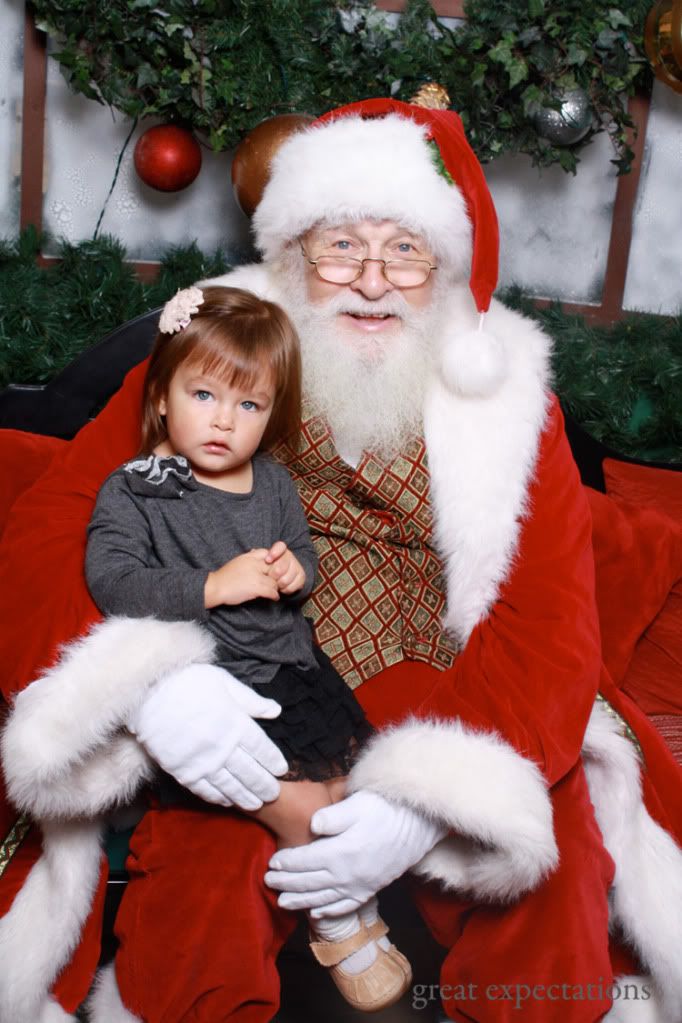 While we didn't get a smile (she needs to see something really funny to get her smiling when there is a camera around...ha ha), I really do love this picture. It is amazing to see how much she has grown up in a year. My little girl is growing up...I love it, and hate it all at the same time....other momma's out there, you understand what I'm saying right??