In 2009, for our "Babymoon", Matt and I found a quaint, family friendly mountain town right next to a beautiful lake and we spent our 4th of July there. We fell in love with it, and promised ourselves we would make it a family tradition to go up there every 4th of July once we had Ellie. And so this year was our 3rd year heading up there for the 4th of July!
Here are a couple pictures from our first trip up there in 2009. I was 5 months pregnant when we first vacationed up there. We absolutely adored this little mountain town and knew that we had to go back!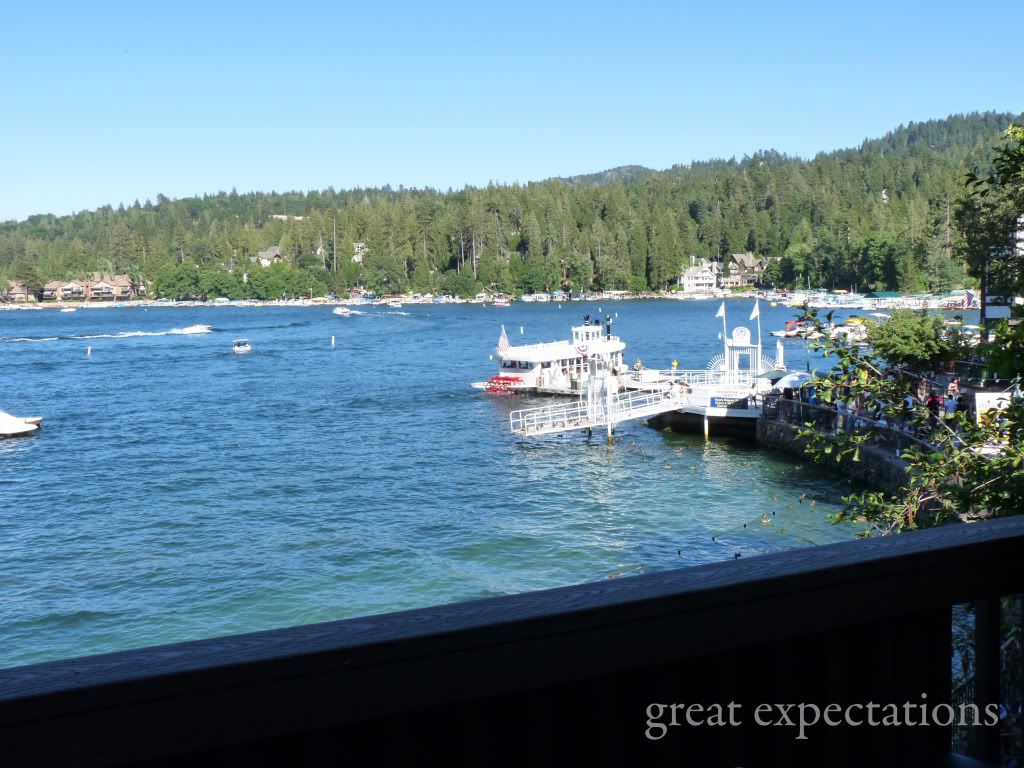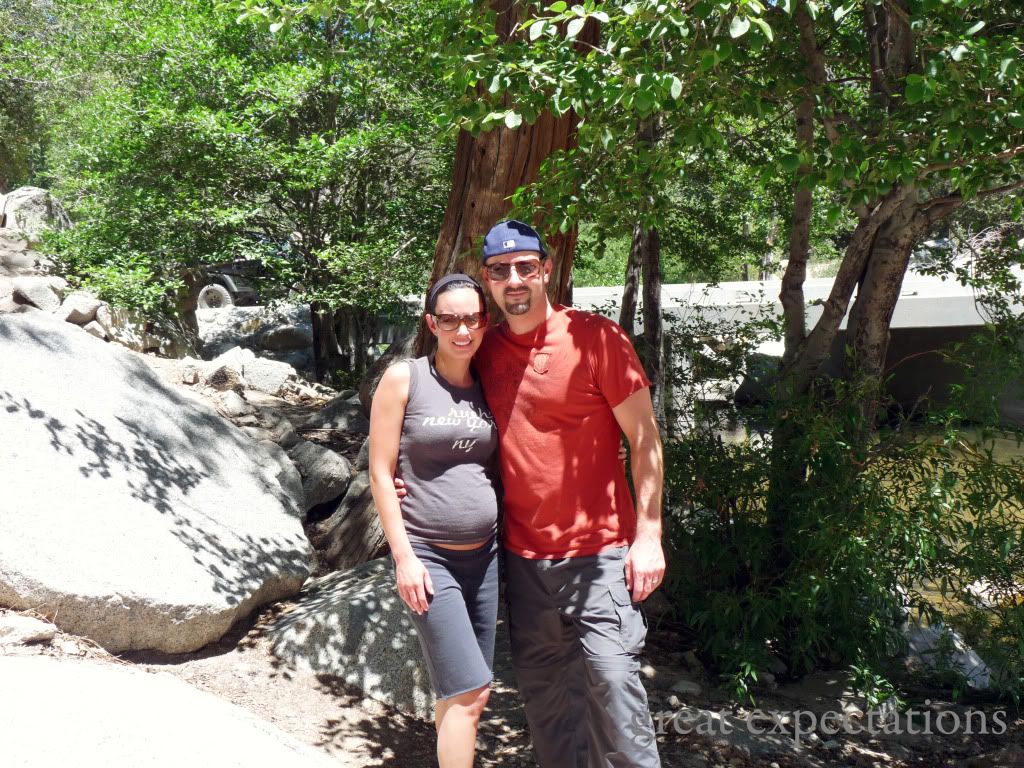 And our second trip up there in 2010. Ellie was almost 7 months old. She had so much fun and even stayed up to watch the fireworks with us!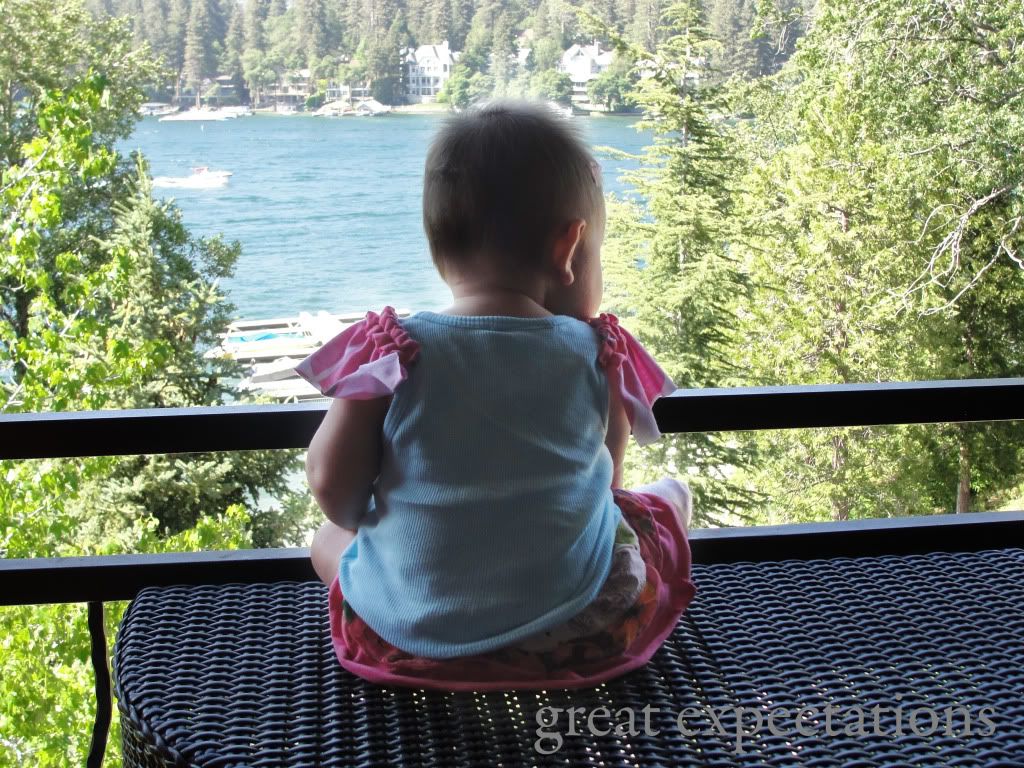 (Love this family picture!)
This year we went with our good friends, Dwayne & Lisa, and their 20 month old son, Brayden. I'm not going to lie, Lisa and I were a little nervous about two toddlers on different sleep schedules, who rarely sleep away from their own cribs, staying in one rental house together! Turns out we spent a lot of time worrying for nothing! The kids did great! They slept like angels both during their naps and at night! This was a huge step for Ellie who usually does not sleep at all when we are away from home! Must have been all of that fresh mountain air...or all of the running around that she did. Either way, I was relieved.
While the kiddos were taking their awesome naps each day, Lisa and I did a lot of this -
And the boys did a lot jumping off the dock doing crazy stunts, kind of like this -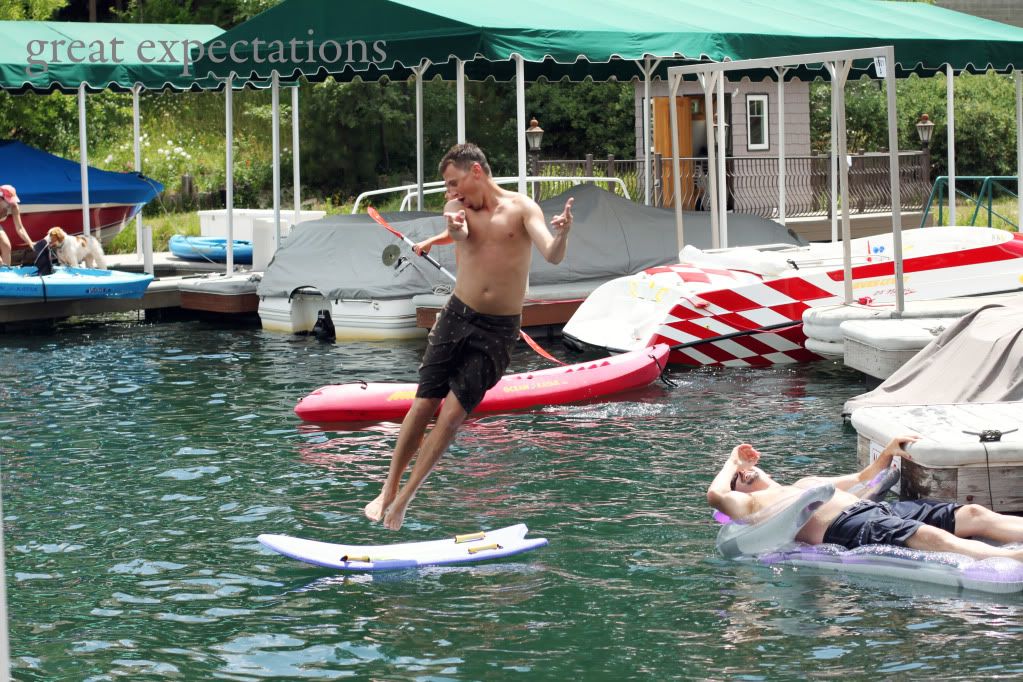 (Boys will be boys huh?)
The house we rented was literally right on the lake, so we had a pretty awesome view from the deck.
(Mimosas in the morning on the back deck. What a view to wake up to!)
We also had our own private dock to relax on. Neither of the kids would to get into the lake the whole time we were up there (the water was pretty cold), but they had a blast playing on the dock and splashing around in buckets of water to keep cool.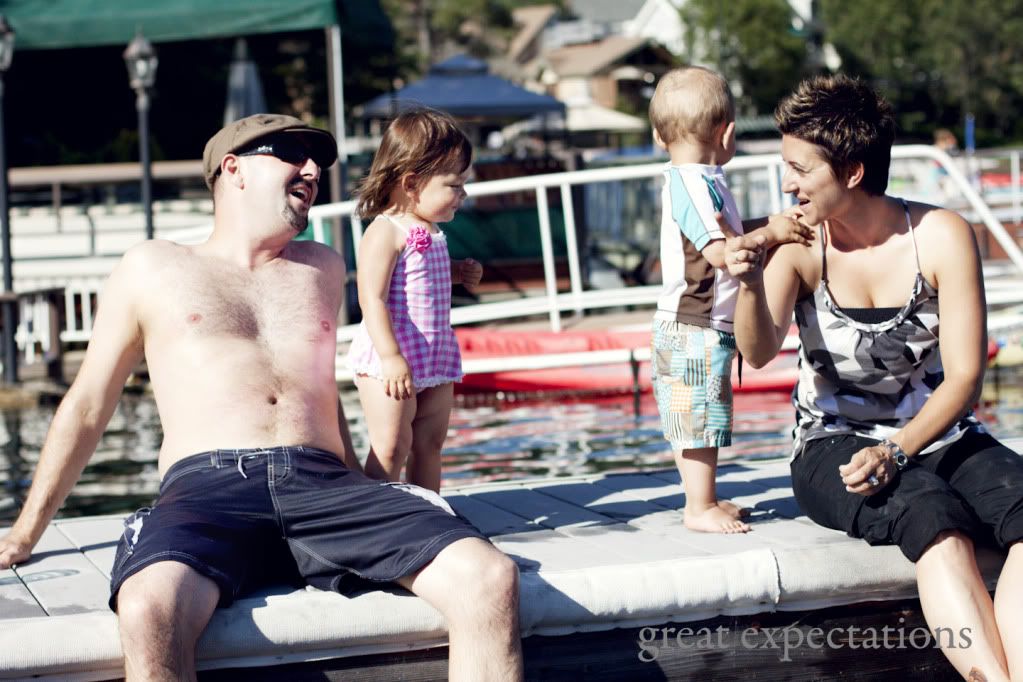 (We were trying to convince them to get into the water, but they didn't want any part of it!)
I didn't get many pictures of Ellie in her 4th of July dress, but I did get some cute ones of her in her 4th of July bathing suit!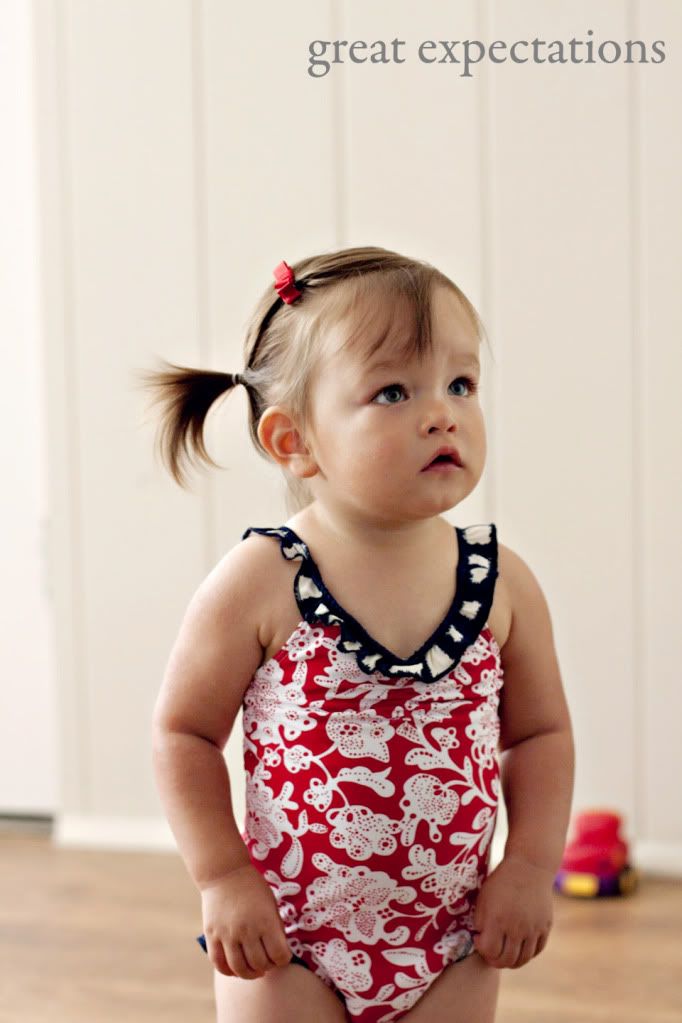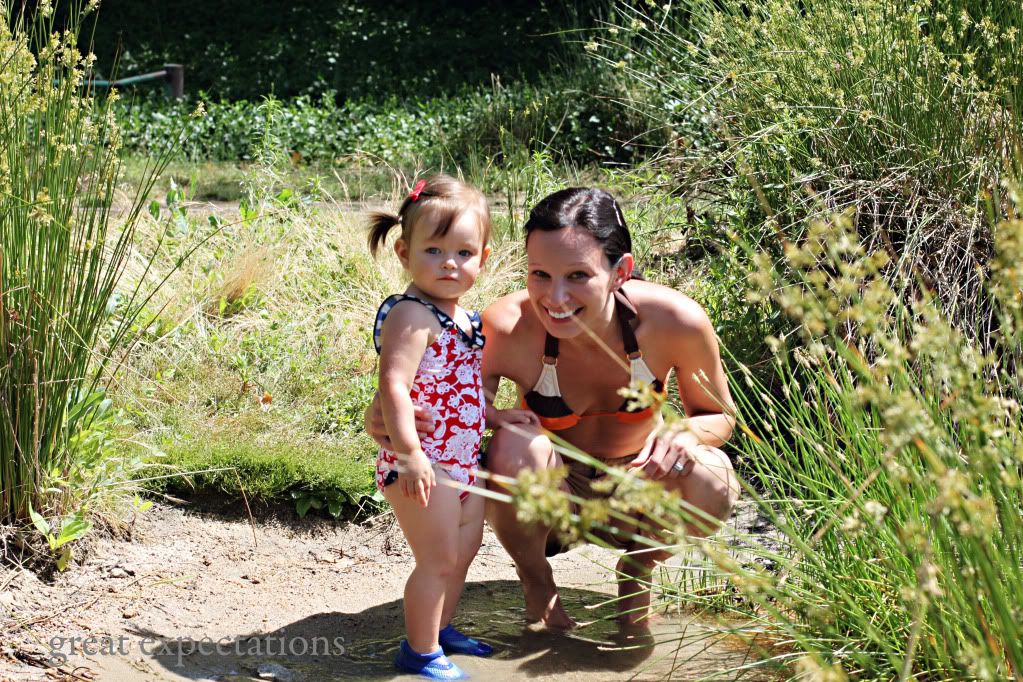 Unfortunately, Brayden didn't stay up late enough to see the fireworks, but Ellie did. We thought for sure she would love them like she did last year. We went down to the dock and set up chairs and blankets, and settled in for the awesome fireworks show right over the lake. Not even one minute after they started, Ellie decided they were much scarier than they were last year, and immediately crawled into my arms and demanded to be taken inside. She was so scared of them! She refused to look at them even through the window inside the house! Poor little one...so, her and I ended up sitting inside and reading her favorite book with her stuffed bunny, while the rest of the gang enjoyed the show.
(This was about 30 seconds into the fireworks show...about 30 seconds before she decided enough was enough!)
Overall, the trip was wonderful! We cooked some great food, enjoyed a beautiful view, and did absolutely nothing except relax! We can't wait to go back next year! We enjoyed the company of our friends, and hope they will join us again in 2012!