I have a bunch of random thoughts floating around my head tonight. None of which are poignant enough to write an entire post about, so instead, here they all are, the stray ramblings of my mind, packaged neatly into one post.
- I absolutely love that my hubby reads my blog EVERY SINGLE time I post. Even when he has an extremely busy day at work, he always takes a minute to read my new post! It makes me so happy that he is interested in my thoughts and random musings.
- I hate, hate, hate not being instantly good at something I want to be good at. I have very little patience for the old fashioned concept of "practice, practice, practice and you will get better". I'm such an instant gratification girl and I get so impatient and down on myself when what I envisioned is not what I am producing (insert photography frustrations here!)
-
My daughter has such itty bitty feet! She is still wearing a size 3 shoe (which, BTW, translates to roughly a 6-9 month shoe) and she is almost 2 years old! And how do you know when shoes are too small for your kiddo? I can't ever seem to feel her big toe in her shoe, and I know she certainly isn't vocal enough to tell me her shoes hurt her feet...sigh
-Is it weird that when I am driving in the car by myself, the last thing I want to do is turn on the radio or listen to music? I love music, and have an iPod full of tunes, but when I am alone in the car, I crave complete silence...just me and my thoughts...that's exactly how I like it.
- I went on a run tonight...first time in over 2 1/2 weeks (we went on vacation, and when we got back...well... you know how hard it is to get back into it). It sucked and felt so good all at the same time.
- Should I be concerned that Ellie screams and cries like crazy anytime I pick up another child? And we are starting to plan for baby #2? Are we off our rockers? I sure hope she grows out of that soon!
- I get to see my nephew this weekend (oh yeah, and my sister and brother in law too...ha ha). We don't see Carter very often, so it will be good to see him again.
- I have 73, yes 73, pictures sitting in my "to be edited" folder on my desktop right now..I know, I know, for you professional photographers out there, that sounds like nothing...but at the slow speed at which I edit photos, that can be hours of work! Looks like it's gonna be a late night for this girl! I better get started!
And what's a post without a picture or two? Or three? Of my sweet little one, of course...because these days that's all I take pictures of...and because she brings a huge smile to my face!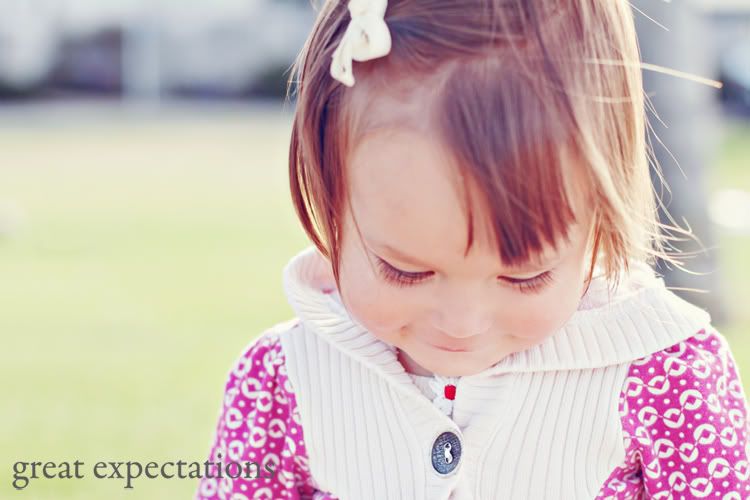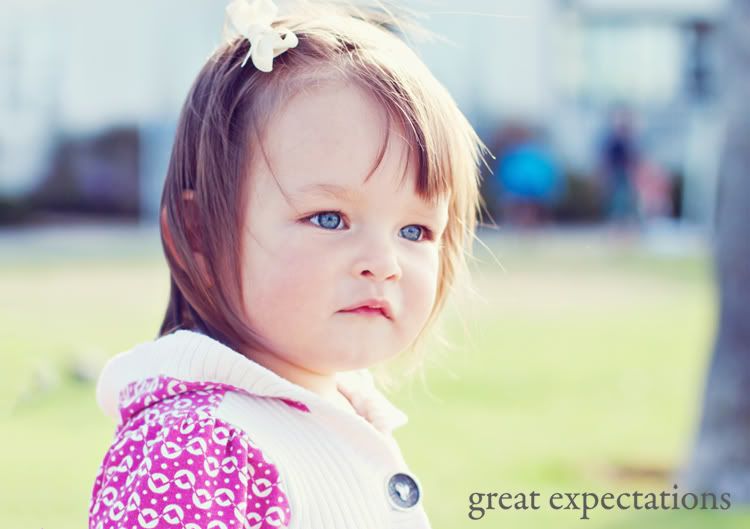 I hope she brings a smile to your face today too!